Version 6
Version 6 support articles are being added to the MacKichan Software, Inc. support portal. Visit Version 6 solutions for issues and solutions. Also, visit SWP, SW, and SNB Version 6 for topics at the MacKichan Software User Forum.
Most Popular Topics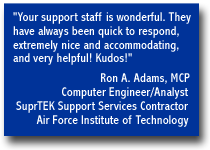 The most popular topics on our site:
Can't find what you want? Tell us.

New and Revised Topics